How do I create a kit?
Course Kits
When instructors login to Kits, they see a kit for every course for which they are an instructor of record in DukeHub. Course kits are created automatically when faculty and students login to Kits.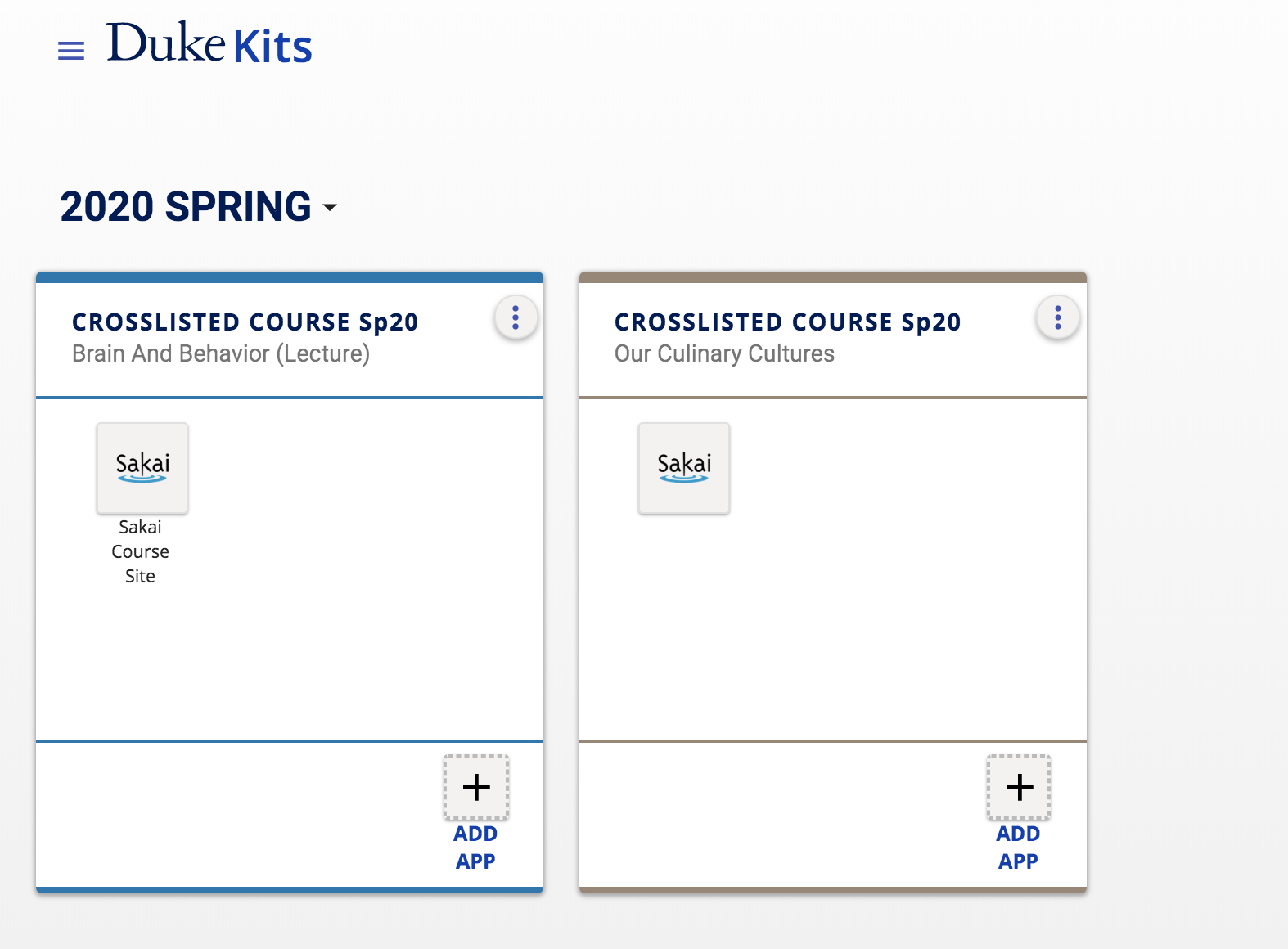 User-Created Kits
To set up a kit that is not an official Duke course in DukeHub, click the Create Kit button in the lower-right-hand corner of Kits, then Create New Kit. (Interested in combining existing courses? See How to Combine Kits.)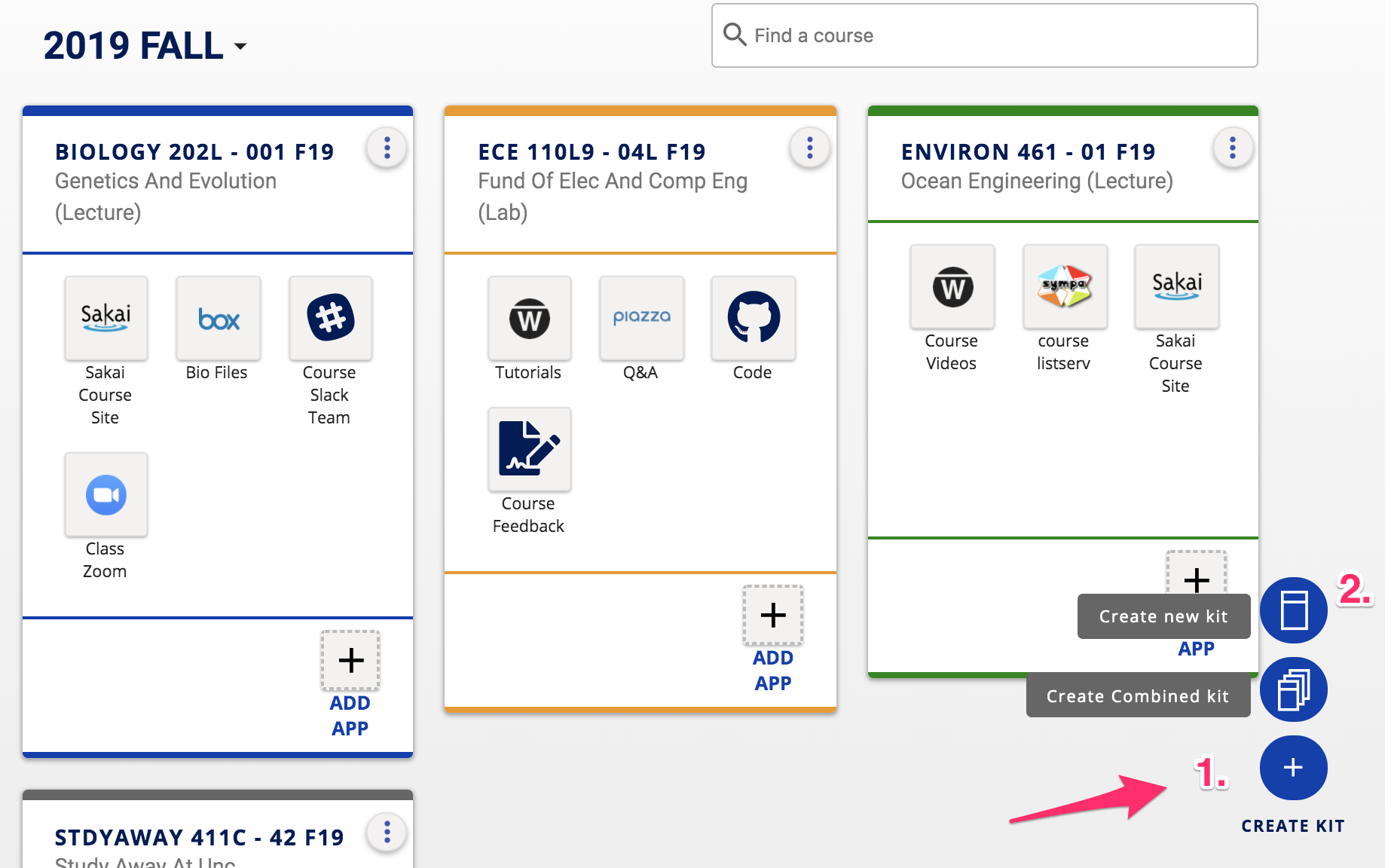 The New Custom Kit setup page displays. From the Category drop-down menu choose a kit category. In the Type drop-down menu choose a kit type. Course kits (used for non-official courses) have the roles of instructor, assistant and student. Collaboration kits have the roles of owner, editor, and viewer. Enter a Kit ID and provide a descriptive Display Name for your kit. When finished, click the Save Kit button.
Once saved, your new kit can be found in Kits under the Project or Team category. If you have many kits, you may need to scroll down a little to see the Project category and your new kit.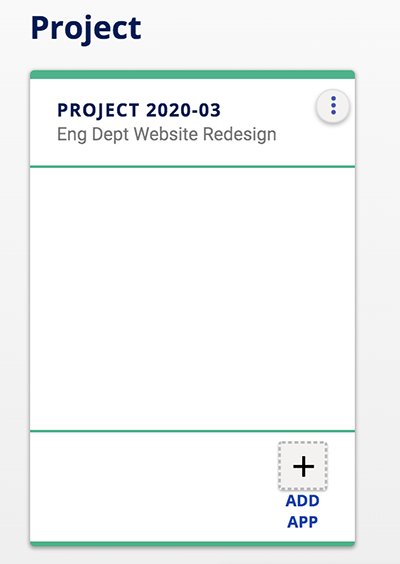 Next, share your new kit with other project or course members. Learn how to add people to your kit.