How do I remove apps in my kit?
To remove an app in your kit, start by click the menu with three vertical dots

in the upper-right corner of your kit. Then click Remove App in the menu.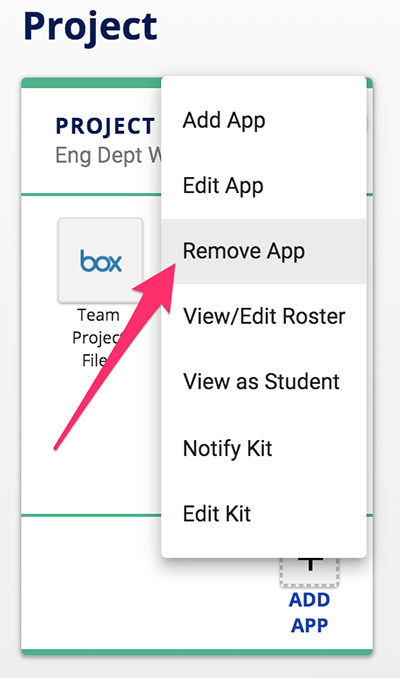 All app icons in the kit will now show a red trash can icon in the corner. Click on the icon of the app you wish to remove.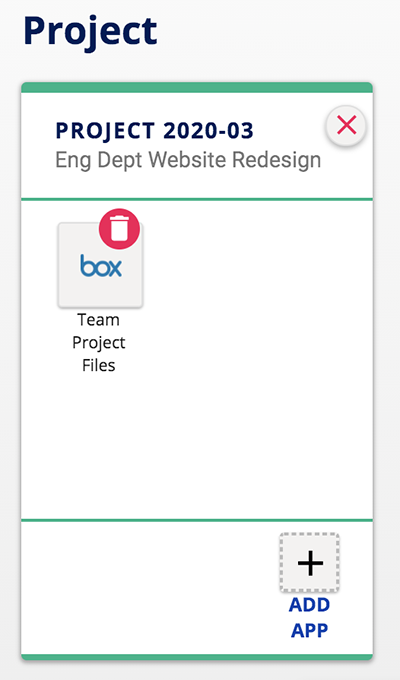 Confirm you wish to remove the app by clicking Remove on the confirmation pop-up.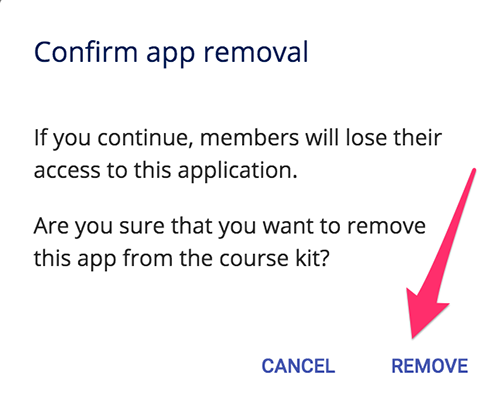 The icon for the removed app should no longer display on your kit. Click the red X in the upper-right-hand corner to edit the app removal mode when you are done removing apps.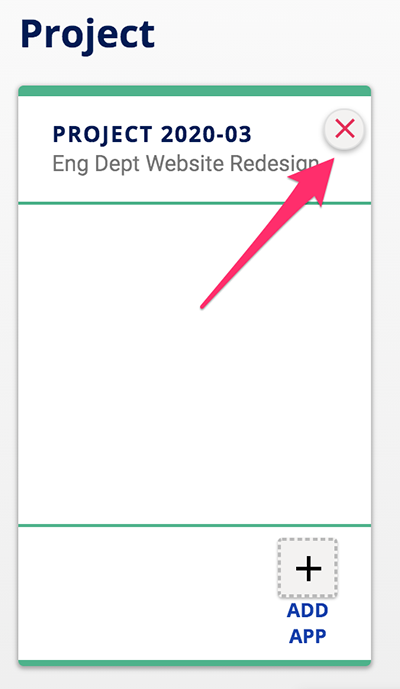 Ready to share your kit with others? Learn how to add people to your kit.